FLEXOGRAPHIC PRINTING LINE
Flexographic Printing Line is using as individual line for printing logo on glass fabric or as a part of finishing line.

Line could conist of:
unwinding device
printing device
drier
slitting and cutting equipment
winding equipment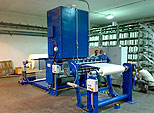 new possibility: main logo printed in 2 colours


---
FINISHING ROVING BAKING LINE
Special line for finishing of glass assembled roving cakes incl.: creels, tension unit-braking panels with pneumatic "ABS" regulating system, winders, postcoating equipment, system of conveyers, drier, cooler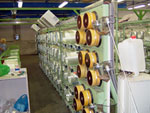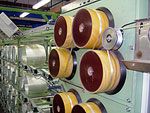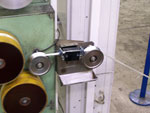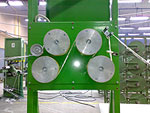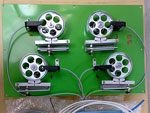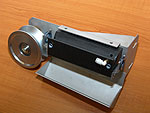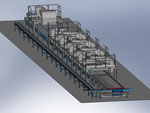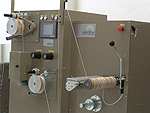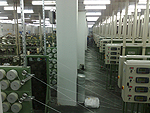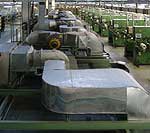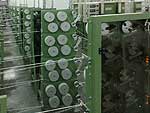 ---
CREELS
Special creels for roving winders, warpers, texturizing machines.
Creels are equipped by different kind of working places, automatic weighing system, yarn tension and breakage system, braking rolls, tarn guiding elements, ionization bars and other equipments per customer requests.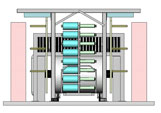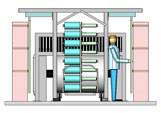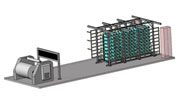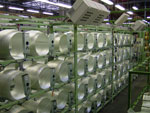 ---
TUNNEL DRIER
Drying of glass cakes in section tunnel drier
Heating medium: steam, electric, gas, combination of steam/gas
Number of sections per customer request
Automatic truck loading and unloading system to the drier
Special control system with PID regulation for energy saving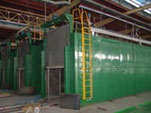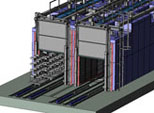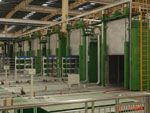 ---
AUTOMATION OF MATERIAL HANDLING
Special devices for automatic handling with cakes per customer request

Samples:

Automatic handling with cakes (cake handling in process of direct winding, handling in packing,..)
Automatic wrapping of cakes by foils
Automatic Extractor for handling with expanding shafts
Handling with wounded rolls
Automatic material sorting and so on…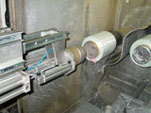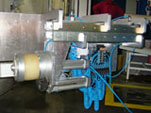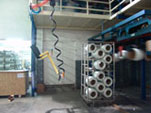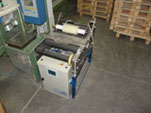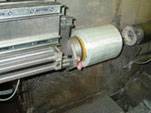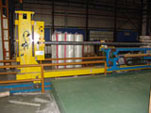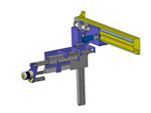 ---
CHOPPED STRAND LINE
Complete solution for Off-line Chopped strand line
Different numbers of working positions and placing of Choppers per customer request
Each Chopper with individual motor controlled by inverter
Connecting of dosing system to our SharpEye Camera density checking system-automatic feedback control of density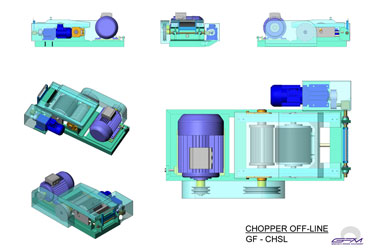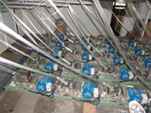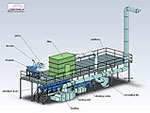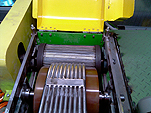 ---
LAMINATING LINES
Laminating of different kind of textiles by glue hotmelt technology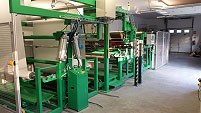 ---
ON LINE CHOPPER
Online Chopper for direct chopping of glass fiber
Speed moving of Back Up Roll during rebuilding of Cot and cutter Head
Special safety guard in case of possible processing big yarn nest
Online position checking of Cot against to Cutter Head
Supply fiber speed up to 1800 m/min
Chopping up to 12 fibers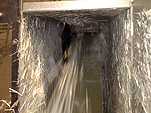 ---
MESH and WALL COVERING LINE
Special line for coating of glass fabrics and producing of wallcovering fabrics
Design and line seed per customer request
Precise design for optimal fabric production according to the latest technology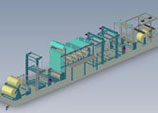 ---
PEEL OFF
Semi-automatic line for unwinding of preset length from roving and its disposal either as is or chopped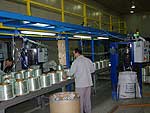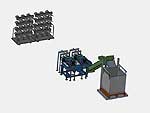 ---
SLITTING LINE AND CUTTING ROLE MACHINE
Lines and equipment for fabric cutting and slitting
Design and line seed per customer request
Different knife systems per customer practice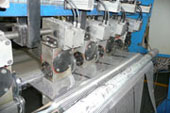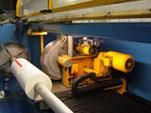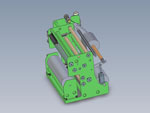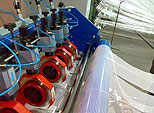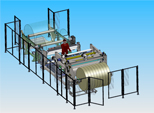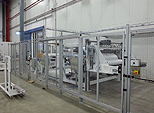 ---
SLITTER FOR ELECTRIC CARDBOARDS
Processing material: electric cardboards, PET folia, isolation electro material.
Machine consists of Unwinding unit, Slitting and Winding Unit:
big flexibility of the producing machines
design per customer request
up to 4 independent winding shaft
different knife equipment for different process material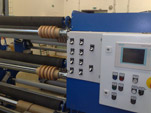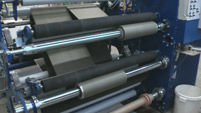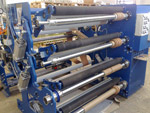 ---
SPARE PARTS
Parts and wearing parts for all offered lines and equipment like e.g.:
blades for choppers
expanding shafts for winders
safety chucks
knife systems for slitters
ceramic eyelets for glass fiber leading
contact less yarn sensors
specialty spares per customer requests
production of control boards
delivery of special electro motors